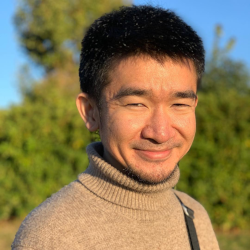 Kenzo Kobayashi
Product Manager
Kenzo Kobayashi has a passion for technology. With a Bachelor's degree in Computer Science, he has been interested in technology since a very young age. He began his journey into the internet by creating websites in the late 90s, and later transitioned to online marketing in 2007.
Throughout his career, Kenzo has gained valuable experience in a variety of industries, including insurance, industrial machinery, travel, and web hosting.
As the product manager for the upcoming game Pilgrim's Progress, where he will use his technical background and online marketing experience to lead the development and promotion of the game.
Website: https://branebox.com/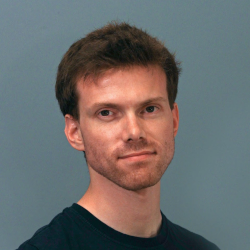 Trevor Hewer
Music Composer
Trever Hewer is a highly skilled musician and composer with a strong background in classical composition, having earned a master's degree in this field from the University of Toronto.
In addition to his training in classical music, he has had many years of experience playing the piano and keyboard in contemporary church worship, as well as producing music for these settings.
Hewer has had the opportunity to create the music for two faith-based documentaries, "The Poor Wise Man" and "Life Jacket".
He has also composed music for several indie games, including an isometric RPG, an orbital physics puzzle game, and a zen puzzle game. Overall, Hewer's diverse background and experience make him a talented and qualified choice for creating the music for Pilgrim's Progress.
Website: https://www.tjhewer.com
YouTube: https://www.youtube.com/@tjhewer