STATEMENT OF FAITH
The Pilgrim's Progress Team is guided by the following Statement of Faith
1. The Authority of the Bible: We believe that the Bible, composed of 39 Old Testament books and 27 New Testament books, is the Word of God, supernaturally inspired, inerrant in its original form, infallible, so that it is our supreme authority in all matters of faith, doctrine and conduct.
2. The Nature of God: We acknowledge one God who eternally exists in three persons – Father, Son, and Holy Spirit. He is the Creator of Heaven and Earth.
3. The Identity of Jesus Christ: We affirm that Jesus Christ is both fully God and fully Man, conceived by the Holy Spirit and born of a virgin. He lived a sinless life, was crucified to pay the penalty for our sins, and rose from the dead on the third day. He now sits at the right hand of the Father, serving as the Head of the Church and interceding for believers. We anticipate His bodily and visible return here on Earth to establish His Kingdom.
4. The Holy Spirit: We believe the Holy Spirit is God and possesses divine attributes. He indwells all believers, baptizes and seals them upon their trust in Jesus Christ as their Savior and Lord. The Holy Spirit empowers believers to live the Christian life through obedience, confession of sin, and yieldedness to Him.
5. Salvation by Grace: Salvation, including the forgiveness of sins, a new nature, and eternal life, is a free gift from God. It is received through faith in Jesus Christ as the only Savior and Lord. Salvation is an act of God's grace and cannot be earned through human effort, good works, baptism, church membership, or any other means.
6. Good Works: Good works are not the means of salvation but are the expected fruit in the life of a genuine believer in Christ. It is the responsibility of every believer to pursue a life of good works through the power of the indwelling Holy Spirit.
7. The Great Commission: We are committed to fulfilling the Great Commission (Matthew 28:18-20) by actively engaging in sharing the message of how to establish a personal relationship with God through faith in Jesus Christ and discipling those who respond to this good news of salvation.
8. Baptism: We uphold water baptism by immersion as an act of obedience to Christ's command and a public confession of personal faith in Jesus Christ.
9. The Church: The universal church is composed of all true believers who have trusted in Christ as their Savior and Lord. Local churches consist of believers in specific localities who align with the local church's Mission, Vision, Core Values, and Statement of Faith.
10. Marriage: We affirm that marriage is the union of one man and one woman as biologically determined at birth in a single, exclusive bond. We believe that sexual intimacy is intended solely for marriage between a man and a woman who are committed followers of Jesus Christ.
11. Gender and Human Life: We acknowledge that God creates each person as biologically male or female, and this distinction reflects the image and nature of God. Rejecting one's biological sex is a rejection of the divine image within that person.
12. The Value of Human Life: We affirm that all human life is sacred and created by God in His image. Every stage and condition of human life, from conception to natural death, is of inestimable worth.
Our Statement of Faith is grounded in the Bible, which serves as the ultimate source of our beliefs and guiding principles. We look to the Scriptures for final authority on matters of truth, morality, and the conduct of our work. Questions or clarifications regarding our doctrinal positions are addressed by the Pilgrim's Progress Team with reverence for God's Word.
Note: Our team's statement of faith is derived from Christ Commission Fellowship (CCF), which we wholeheartedly embrace and align with in accordance to the Bible.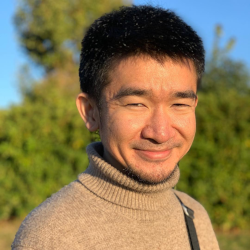 Kenzo Kobayashi
Product Manager
Christian Background
Kenzo's journey as a Christian began in the early 2000s when he started reading the Catholic Bible. He found himself questioning certain practices, such as repetitive prayers and the worship of idols, which seemed to contradict the teachings of the Bible. With a sincere heart, he expressed to God his desire to worship in the right way. It was during this time that he turned on the TV and stumbled upon a popular Christian TV show, marking the beginning of his Christian journey.
However, his full conversion didn't take a 180-degree turn until he came across an audio book titled 'Hell's Best Kept Secret' by Ray Comfort on a less-than-polished website. This discovery ignited a passionate fire for the Lord within him. He actively shared the gospel by distributing tracts, engaging with strangers, and even participating in open-air preaching.
Today, he is eager to rekindle that fervor and commit most of his limited time on Earth to serving the Lord.
About Kenzo

Kenzo Kobayashi has a passion for technology. With a Bachelor's degree in Computer Science, he has been interested in technology at a very young age. He began his journey into the internet by creating websites in the late 90s, and later transitioned to online marketing in 2007.
Throughout his career, Kenzo has gained valuable experience in a variety of industries, including insurance, industrial machinery, travel, and web hosting.
As the product manager for the upcoming game Pilgrim's Progress, where he will use his technical background and online marketing experience to lead the development and promotion of the game.
Website: https://branebox.com/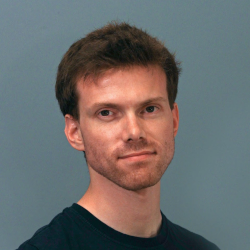 Trevor Hewer
Music Composer
Christian Background
Trevor Hewer had the privilege of being raised in a Christian family, immersed in the teachings of Christ from a young age. In hindsight, he believes he found salvation before his tenth birthday, as he had a general fear of the Lord throughout his childhood.
However, it wasn't until Trevor reached the age of 20 that a profound conviction took hold of him, compelling him to take full ownership of his faith journey. This transformation was ignited by the powerful biblical preaching of the church he attended, urging him to be "all in" for Christ.
Now, Trevor seeks to use the gifts and talents the Lord has bestowed upon him to advance His timeless truth.
About Trevor
Trever Hewer is a highly skilled musician and composer with a strong background in classical composition, having earned a master's degree in this field from the University of Toronto.
In addition to his training in classical music, he has had many years of experience playing the piano and keyboard in contemporary church worship, as well as producing music for these settings.
Hewer has had the opportunity to create the music for two faith-based documentaries, "The Poor Wise Man" and "Life Jacket".
He has also composed music for several indie games, including an isometric RPG, an orbital physics puzzle game, and a zen puzzle game. Overall, Hewer's diverse background and experience make him a talented and qualified choice for creating the music for Pilgrim's Progress.
Website: https://www.tjhewer.com
YouTube: https://www.youtube.com/@tjhewer